Lucia Zicos holds a Doctorate in Music from Universidad Católica Argentina and is developing a prominent career as a conductor both in Argentina and abroad.
She completed her studies with important and recognized maestros such as Thuring Bräm (Conservatory of Lucerne, Switzerland), Tomas Koutnik (Music Academy in Prague, Czech Republic), Gunther Schuller (Germany), Diego Masson (France) and Charles Dutoit (Switzerland). In 2011 she was selected by Benjamin Zander (Boston Philharmonic) to participate in the "London Masterclass" (Royal Academy of Music, England).
Her doctoral tesis versed on "Interpretive traditions in Verdi's Il Trovatore. Comparison between historical recordings and the critical edition of the score".
Due to her renowned versatility and great musicality, she has conducted the most diverse genres ranging from large musical projects to small ensembles. Since being awarded with the first prize at "La Boheme Opera Competition" (San Juan Opera House-Argentina), she has gained extensive experience in the field of opera, becoming a well-respected opera conductor…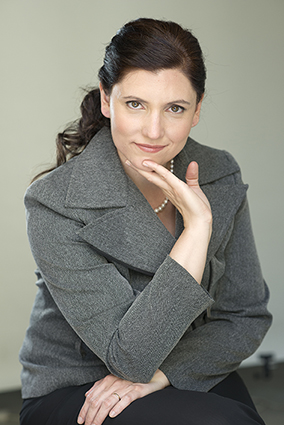 Best classical album
best classical contemporary
composition
Latin Grammy Award 2019