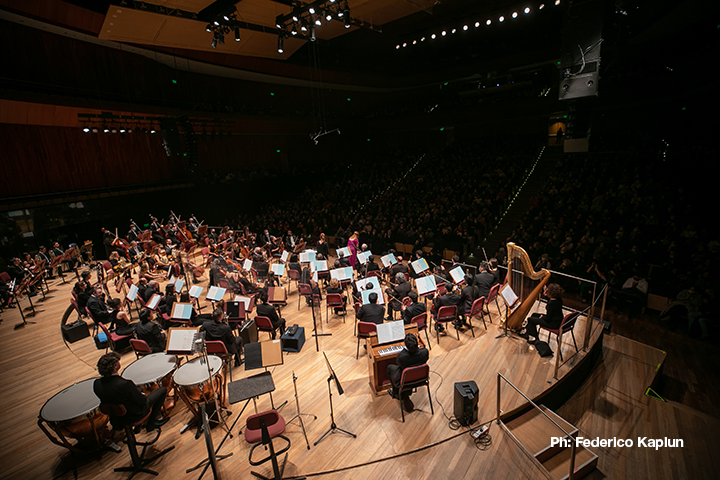 A GREAT CONCERT
It was evident in the "Poemas de los mares australes" by Alberto Williams that Lucía Zicos developed an arduous and highly effective work.
Then it was the turn of Richard Strauss and his "Four last songs", Zicos managed to extract wonderful passages from the orchestra with notable interventions from all sectors of the ensemble.
The closing came from the "Konzertmusik", Op. 50 for strings and brass by Paul Hindemith. Lucía Zicos did a job that allowed her to round off a wonderful job. Moments of brilliance and noble smoothness on the strings and very good interventions of the brass resulted in the immediate approval of the audience, which required the conductors greeting three times.
THE NATIONAL SYMPHONIC IN A GREAT NIGHT
Zicos fully understood the work (R. Strauss: Last four songs): if the singing is essential, the orchestration often adds moments without the voice, with well-played horn and concertmaster solos, and the orchestra is large, with all the richness of timbres of the best Strauss.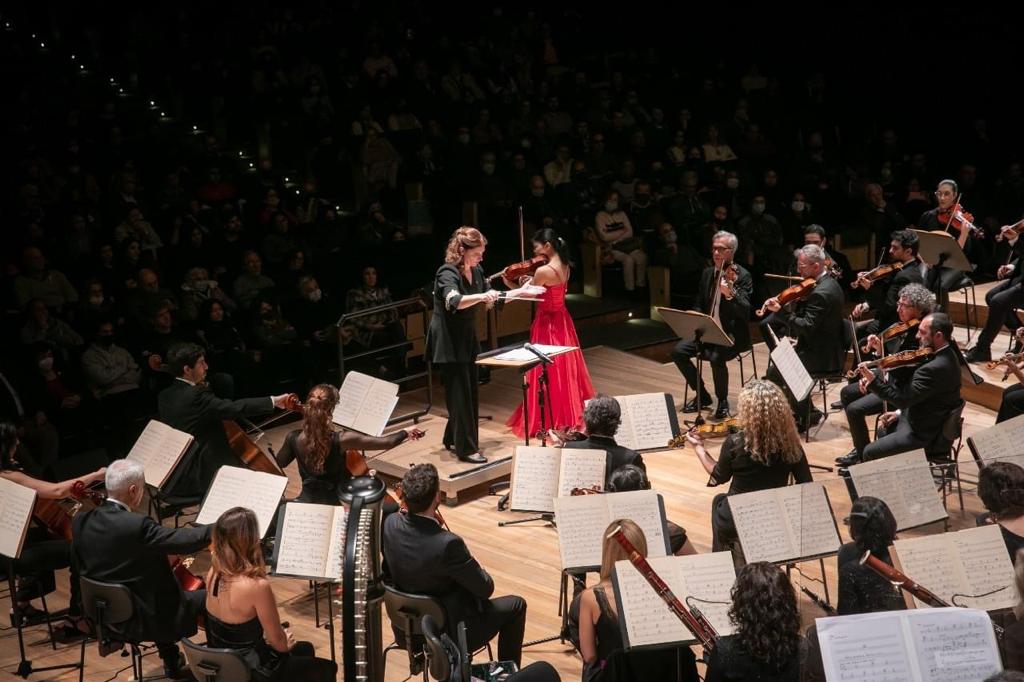 ONE OF THE MOST IMPORTANT CONCERTS OF THE ORCHESTRAS HISTORY.
In the center of the program: the Concerto for violin and orchestra by Alberto Ginastera. Together with the soloist Azusa Saito, Zicos not only began a permanent coming and going but also performed a decidedly spectacular concert in which the "Filiberto" showed itself as a notable Symphony Orchestra. There was total sound balance, marking down to the smallest details, a formidable sound amalgam that led to a simply extraordinary finale. The applause that the public gave to this work was amply justified, as was the fact that, fortunately, absolute silence was maintained throughout the entire concert.